Ophthalmic Lens Coating
Award Winning Equipment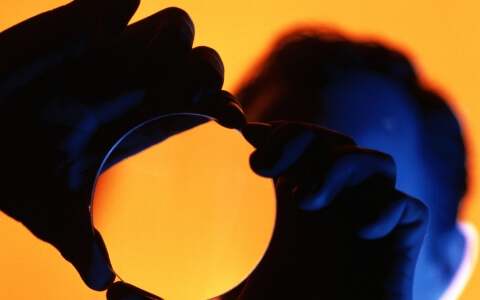 Ophthalmic Lens Coating Equipment
Along with world class coatings, SDC Technologies (SDC) offers coating application equipment. This unique combination allows us to offer a complete solution to meet a broad range of customer requirements. CrystalSpin Coating Equipment.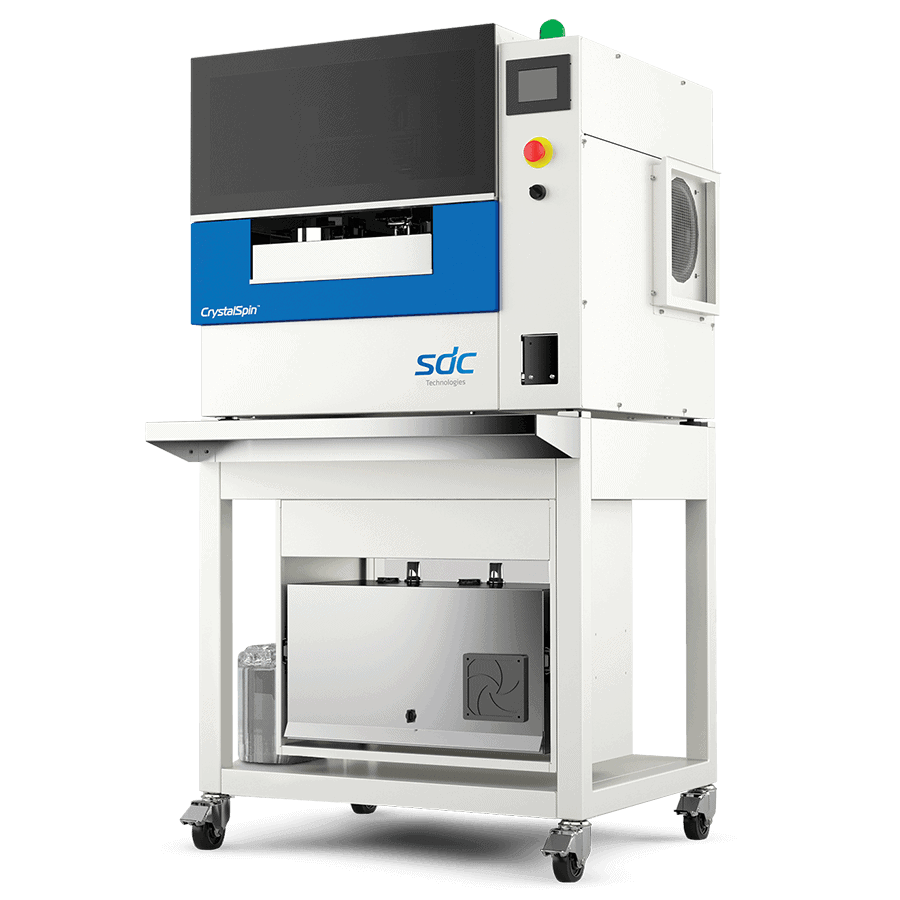 CrystalSpin® UV-Cure Coaters
SDC's newest spin coating system is designed for small optical labs and retail stores. This semi-automatic compact hard coater is an enclosed automated system developed to clean, coat and cure the back side of ophthalmic lenses; incorporating wash and dry, coat, and curing stations. CrystalSpin Video
CrystalSpin UV Coating AS
Solvent-free system utilizing 100% solids processes a pair of lenses with a cycle time of two lenses in two minutes.
CrystalSpin UV Coating SV
Solvent-based system processes a pair of lenses with a cycle time of approximately 2 minutes and 35 seconds.
CrystalSpin UV AF Anti-Fog Coater
Water washable anti-fog coating configuration system processes one pair of lenses at a time. CrystalSpin UV AF Anti-Fog Brochure.
Visgard® UV Anti-Fog Coating and Equipment Video.
Velocity Optical Lens Spin Coating Equipment (Coburn Technologies)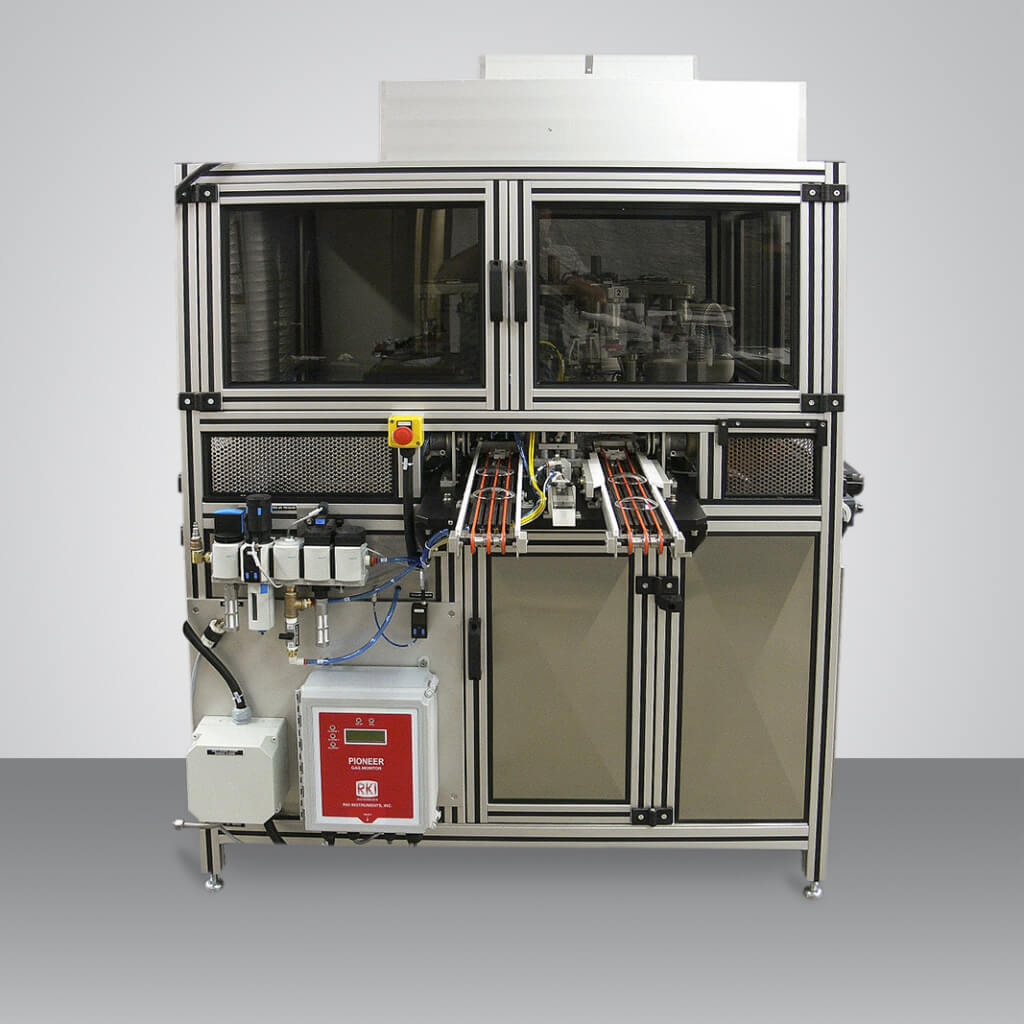 ASC-500 (8 Station)
The ASC-500 was developed as a joint venture between SDC and Calmation, Inc. The standard aspects of this machine culminate more than two decades of research and process development by SDC and several generations of ASC-500 machine development by Calmation since September of 1995.  The ASC-500 spin coater can process up to 6 parts per minute and can be configured for UV curable or thermal curable coatings. The standard machine is designed to handle round lenses, but can be modified to handle other shapes. SDC supplies a variety of UV curable and thermal curable coatings for use in the machine.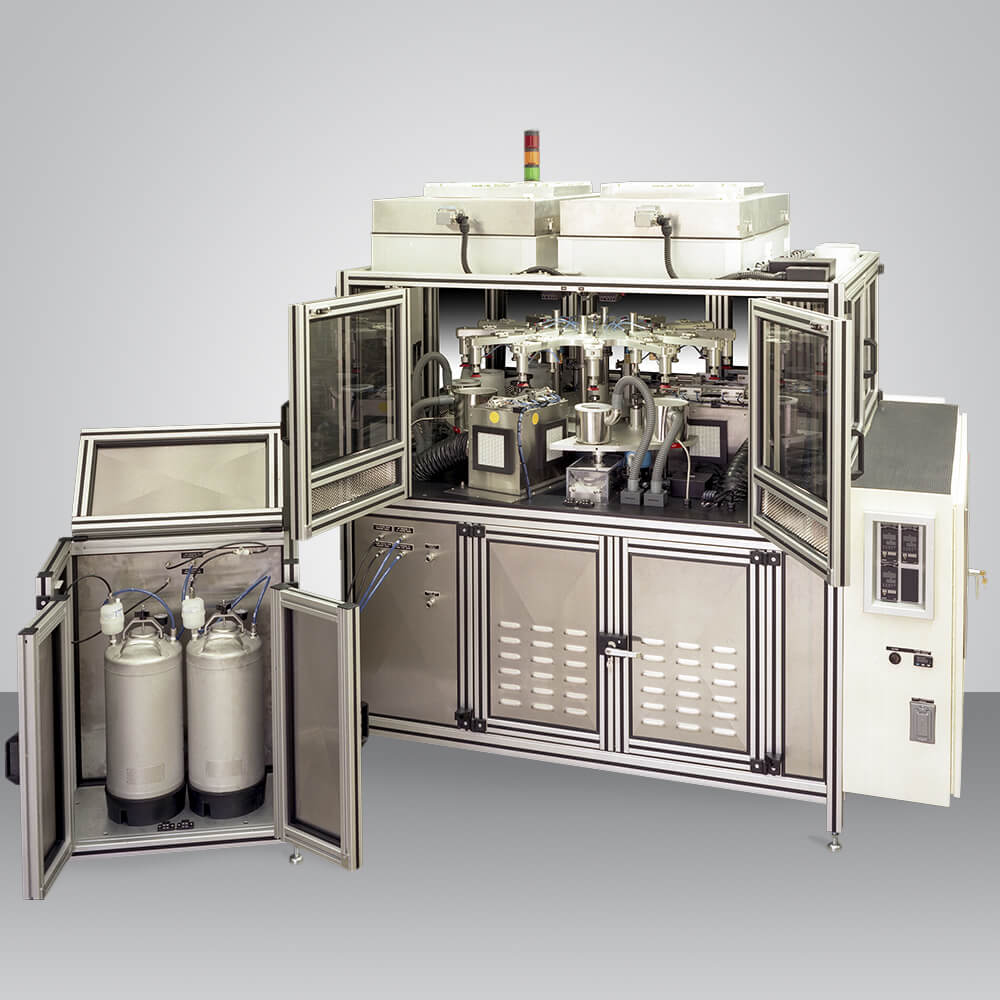 ASC-500 (12 Station)
The 12 station model of the ASC-500 has all of the features of the 8 station model, but also incorporates a primer application and cure. In addition to top coatings, SDC offers proprietary primers (both UV curable and IR curable) for enhanced adhesion to various substrates.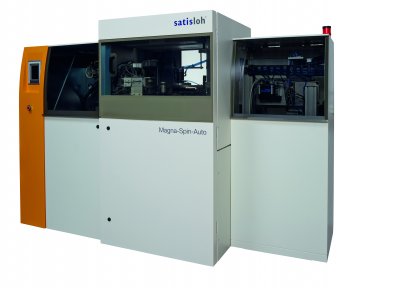 Magna-Spin Auto
Building on the Magna-Spin platform, the Magna-Spin Auto is a fully automated lens coating system that integrates with Satisloh's revolutionary Alloy Replacement Technology (ARTTM) Manufacturing process. Satisloh's OBMTM is the only complete, fully automated in line system for processing ophthalmic lenses. Lenses stay on the blocking piece throughout the entire production chain. The Magna-Spin Auto utilizes proprietary hard coatings developed by SDC for compatibility with the OBMTM sputter AR process.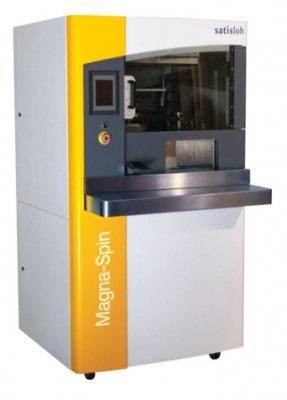 Magna-Spin
The Magna-Spin was developed in partnership with and is sold by Satisloh. The Magna-Spin dispenses two solvent based coatings specially formulated by SDC for premium performance in combination with anti-reflective (AR) coatings. In addition to the solvent-based machine, Satisloh offers a version called the G3 that dispenses 100% solids coatings.
Contact our Customer Care Specialist for to determine the best ophthalmic coatings and/or equipment to fit your needs.
CrystalSpin® is a registered trademark of SDC Technologies, Inc.