Aviation & Aerospace
Elevating Aircraft Equipment, Durability and Performance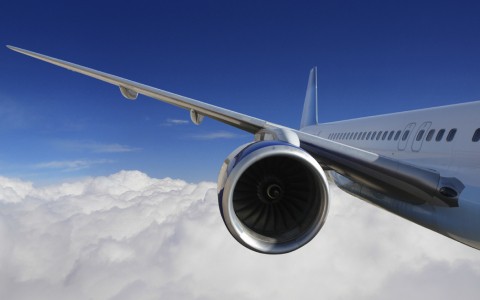 Aviation & Aerospace
SDC's optically clear, premium CrystalCoat™ multi-purpose surface treatments and weatherable coating system accelerates the durability of aircraft parts and equipment such as windows, cockpit instrument panels, canopies, to helmets. Our subsidiary FSI Coating Technologies also offers a wide range of complimentary anti-fog coating and film solutions for the aviation and aerospace industry.  SDC Aviation and Aerospace Applications Video.
Customer Success Story for Aircraft:  Control Logistics Soars with CrystalCoat MP-100
Substrates
Glass: insulated, laminated, safety, security, or specialty bullet proof and tinted glass
Polycarbonate, Acrylic and other Plastics
Ferrous and Non-Ferrous Metals
Applications
Aviation: windows, windshields, canopies, lighting, cockpit instrument clusters, panel displays and gauges
Electronics: Head-up displays, GPS navigation devices and systems, LED lighting
Eyewear Protection: goggles, face shields, visors and space helmets





Features
Exceptional optical clarity.
Premium weatherability and outdoor durability, will not discolor with exposure to sunlight.
Excellent resistance to abrasion, chemical, impact and UV radiation.
Outstanding environmental stability.
Benefits – Value Proposition
Energy conservation, protection from ultraviolet rays results in lower temperature variances required for heating and cooling.
Easy to clean and maintain, resistance to oil, direct and corrosion eliminates the need to polish chrome finishes.
May be cleaned with common household ammonia-free glass cleaners.
Optically clear, enabling safer driving and navigation.
Highly durable, resistant to scratches, mars, and chemical attack.
Versatile, compatible with anti-reflective, mirror and metallizing treatments.
Exceptional product quality and stability, reducing the need for frequent tank change-outs, streamlining and maximizing product yields.