Ophthalmic Lens Coatings
And Award Winning Equipment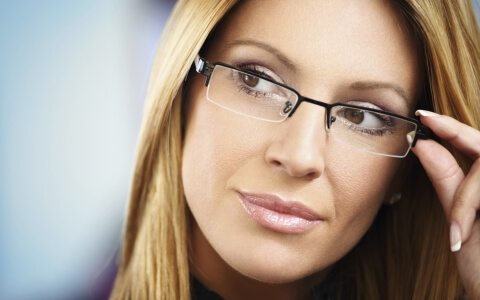 Ophthalmic Lens Coating & Equipment
Premium Ophthalmic Lenses
A number of ophthalmic lens substrates are available to fill individual needs based on cost, prescription and lifestyle. To maximize visual clarity, ophthalmic lenses are designed with several thin coating layers to provide an array of features such as ultraviolet-light blocking, anti-fog, chemical, smudge, scratch and dust protection. Adding coatings to lenses drastically improves functional performance and increases its value. The popularity of coatings continues to grow as technology advances and awareness of the valuable benefits of coatings build in the marketplace. Premium ophthalmic lenses combine several thin layers of different coatings during fabrication to enhance durability; each coating builds an additional layer of scratch resistance to enhance the lens during this process.
Premium Ophthalmic UV & Thermal Cure Coating
SDC Technologies' offers premium thermal and UV-cure abrasion, chemical, and fog resistant coatings delivering excellent adhesion to a variety of ophthalmic substrates.  Additional ophthalmic coating features include high-index matched, tintable, as well as compatibility with anti-reflective treatments for dip, spin and spray coating applications. After more than 35 years in research and development, our extensive product portfolio, experienced technical support, and global distribution network is firmly established. Today, we are a recognized leader of premium coatings to lens manufacturers and optical laboratories.
Ophthalmic Substrates
Acrylic
CR-39® & RAV 7®
High-Index Substrates such as MR™ Series MR-8™ , MR-7™ , MR-10™ & MR-174™
 Glass
Polycarbonate (PC) & Other Plastics
Polyamide (PA or Optical Nylon)
RAVolution™ & Trivex™
Coating Composition Options
Low VOC
Polysiloxane-based
Solvent-based
Solvent-free (100% Solids)
Water-based
Award Winning Ophthalmic Coating Equipment
In 2014, SDC acquired Lens Technology I, LLC and renamed it LTI Coating Technologies in 2015.  In 2017 SDC integrated LTI, a pioneer of innovative hard and tintable coatings for plastic and polycarbonate lenses to expand its global specialty in the coatings business. LTI has strong established partnerships with industry leading optical laboratories, distributors and equipment manufacturers. LTI is a global leader in ophthalmic hard coatings with a majority market share of the optical laboratory market, and has received four Awards of Excellence from the Optical Laboratories Association for best-in-class coating equipment. Today SDC has an extensive and experienced technical staff to provide coating development and support, as well as mechanical personnel for the design and support of coating application equipment.
CR-39® and Trivex® are registered trademarks of PPG.
MR™ Series MR-8™, MR-7™ , MR-10™, MR-174™, RAV 7™ and RAVolution™ are trademarks of Mitsui Chemicals, Inc.