Specialty & Custom Applications
Enhancing Product Durability and Elevating Brands
SDC coatings can add value to your products by making them more durable and by enhancing their appearance and performance.
We'll work with you to develop an ideal coating solution for your products.
SDC offers a vast array of optically clear coating solutions that provide abrasion, chemical, impact and scratch, resistance features to enhance performance and elevate brands.
We provide applications for a wide range of products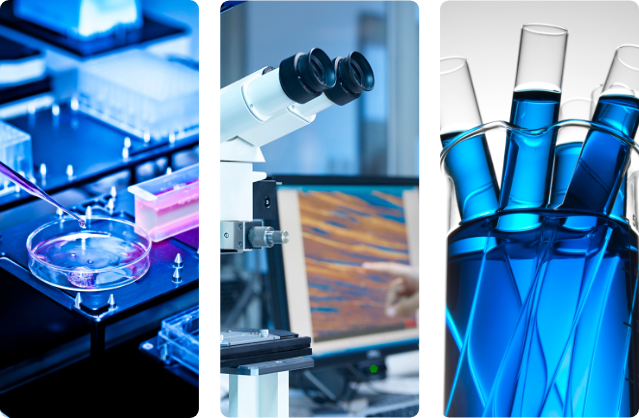 Manufacturing advantages for glass, plastic and metal substrates
The ideal solution to suit your specific production needs
Available for: dip, flow, roll-to-roll, spin and spray application
Hard coating categories: formable, index-matched, multi-purpose, primerless or solvent-free, tintable and weatherable
Coating composition: solvent-based, solvent-free (100% solids), polysiloxane, water-based, low VOC
Curing methods: Thermal, UV-Cure, and Hybrid
SDC VALUE PROPOSITION
Trusted by the world's most prestigious brands, our premium coatings are used to enhance products, where high performance is critical, including the Olympic Games, swim goggles and NASA Space Mission helmets.
Our value proposition revolves around your success.
Best-in-class abrasion, fog, chemical, impact and scratch resistance
Exceptional optical clarity and environmental durability
Long successful record of continuous growth through technical innovation
Comprehensive portfolio of patented premium coatings for multiple applications
Patented technology and consistent, certified products
Extensive global support and distribution network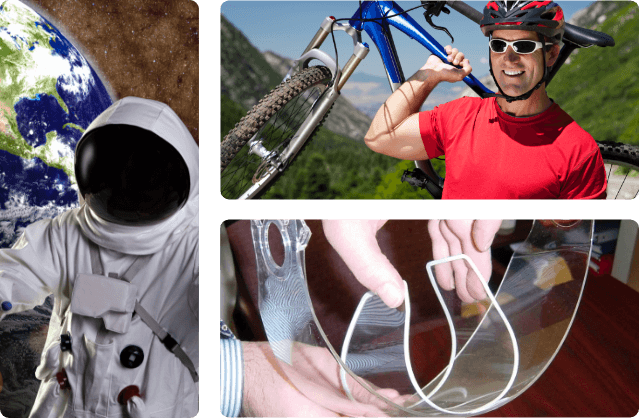 SDC CUSTOMER SUCCESS STORY
Mariko Mori Fine Arts Success Story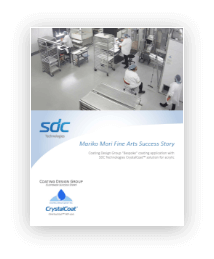 TOLL COATING SERVICES
While SDC does not provide coating application services, one of our preferred toll coaters may be able to assist with your custom application needs.
QUESTIONS?
Our senior chemists and technical support staff are dedicated to supporting all your coating and process needs.
Product Finder
Find the right coating product for your application needs by searching our product catalog.