Thermoformable Coatings
Exception Abrasion Resistance and Optical Clarity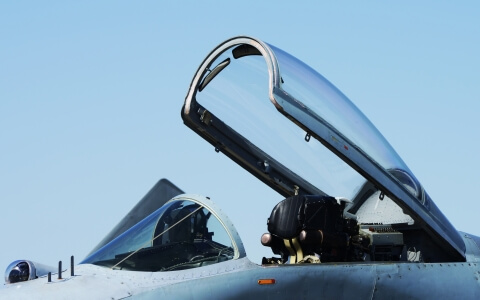 SDC Technologies highly versatile, optically clear, premium formable coatings are designed to enhance the performance and durability of products in multiple industries. Suitable for dip or flow applications, these flexible coating systems deliver best-in-class abrasion, scratch and chemical resistance for polycarbonate and other plastic substrates. Specific features vary by product line, some coatings also offer permanent water washable anti-fog, primer-free adhesion to polycarbonate, tintability, and will not discolor with exposure to sunlight.
FEATURES
Abrasion, Chemical & Scratch Resistance
Exceptional Optical Clarity
Permanent Anti-Fog Performance
Formable & Flexible
Tintable at Room Temperature
Will not Discolor with Exposure to Sunlight
SUBSTRATE MATERIALS
Acrylic
CR-39®
Glass (Primer Recommended)
Nylon
Polycarbonate
Polyester (PET) Film & Other Plastics
PRODUCT APPLICATIONS
Architectural & Building
Domes, roofs, skylights and lighting
Protective bus shelters and outdoor signage
Automotive & Transit
Headlamps, lights, windows and mirrors
Windscreens, canopies and sunroofs
Instrument clusters, gauges and HUD panels
Aviation & Aerospace
Canopies, cabin windows and lighting
Cockpit instruments and navigation systems
Military & Security
Military tank and armored vehicle windshields, windows and doors
Aircraft canopies, windows, cockpit instruments and guidance systems
Optical laser scopes and binoculars
Protective Eyewear
Safety eyeglass lenses, face masks, shields, visors and goggles
Contact a Customer Care specialist to discuss a formulation that is best suited to your application needs.
FormGard® is a registered trademark of SDC Technologies, Inc.