Products Overview
Innovative Technologies that Improve Product Performance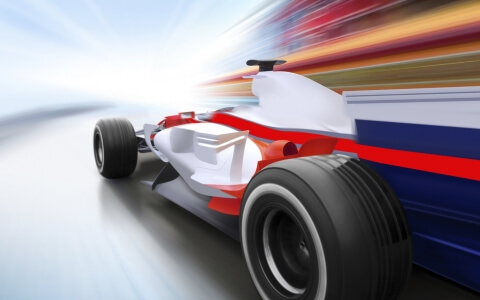 Product Lines
Products
Innovative Coating Solutions that Enhance "Your Brand."
SDC Technologies is the recognized world leader in the development and manufacture of premium abrasion resistant and functional coatings for application to plastic, glass, and metals. Our optically clear products add premium performance and durability to eyewear, sunglasses, safety lenses, automotive and aeronautical products, electronic devices and other custom applications. Our extensive high-performance product line includes a wide array of functionality such as tintability, flexibility, weatherability, formability, anti-reflective compatible, UV-cure, to primer and primer-free options.
Advantages of UV-Cure Coatings
Fast curing – reduced work in process
Stable at room temperature – Easier processing and longer shelf-life
100% solids technology – no VOC's (volatile organic compounds)
Primers not required – lower cost
Flexible processing – spin, dip, flow, spray, web
UV curable coatings are available in both solvent-based and 100% solids formulations. The choice is dependent upon the geometry of the part to be coated and the application method utilized. Solvent-based coatings can be used with most application techniques and are required for dip and flow applications. Solvent-free (100% solids) coatings can be applied by spin, spray, screen, and web systems.  The absence of solvents makes these coatings attractive from a health and environmental perspective. SDC is at the forefront of development of 100% solids technology and pioneered the use of these coatings in the ophthalmic lens industry.
Advantages of Thermal Cure Coatings
Thermal cure coatings are based on polysiloxane (Si-OH-Si) chemistry. These coatings offer the highest performance characteristics and are particularly well suited as a base for thin film coatings. In addition, the thermal cure aspect allows for even cure across complex geometries that may not allow for UV light exposure.  Application techniques for thermal cure coatings are typically dip, spin, or flow. All of our thermal cure coatings are solvent-based.
World-Class Thin Film Technology
Established world-wide expertise in thin film technology combined with continuous research and development which create the highest quality product innovation. Industry leading vapor deposition materials for PVD applications delivering the ultimate thin layer technology. Highly durable optically transparent products combined with nanoscale thinness to (8-10 nm). This high-performance nanotechnology is ideally suited to multiple industry applications from simple to complex 3D parts, using the special designed hydrophobic coating systems (HCS).  Process support for multiple materials, technologies and machinery provided by COTEC GmbH, a 100% subsidiary of SDC Technologies, Inc.
Cutting-Edge Technology Development
Our products are based upon proprietary, patented technologies. We hold hundreds of patents on a global level. Our charter as a technology driven company is to continue to push the envelope in the development of new technologies that provide further performance enhancements and functional characteristics. As a result, our customers are assured of world-class technology, performance and quality when choosing SDC products.
Specialty and Custom Applications
Our experienced team of chemists and engineers regularly works with clients to develop customized coatings to suit their specific application requirements.